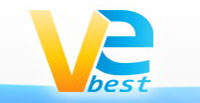 Executives of an experienced software vendor, VeBest, shared their points of view regarding what a modern software company should be like, what achievements can be made by a "freshman" on the software market and answered the questions put by reporters and visitors.
VeBest is a newcomer to the software market that began its activity relatively recently. Right away, the company started to receive positive reviews from their customers owing to a perfectionist's approach to the software, especially in the part of corporate ideology, support and cost-efficiency. By this moment, VeBest has tailored many products in various categories, such as hobby, multimedia and productivity/entertaining applications for the desktop. Every piece of software released by VeBest stands the extensive QA testing procedure, while the special dedicated team of beta testers discovers all the errors so that they never reach the customer. Aside from personal software, VeBest has to offer several professional solutions.
The company was initially, and keeps being focused on providing the best software in each category of VeBest's interest. Their mission is to help customers make the task of selecting the software for their needs as simple as it gets. Among aspects that contribute to making this possible are: good quality software with self-explanatory user interface, award-winning friendly customer support, and competitive prices. VeBest expressed their intention to continue extending their products to the market and establishing the feedback for the users so that they will be able to put feature requests and let the company be informed on what they like or dislike about the products. The customer base of VeBest is constantly growing, and the corporation puts an effort to be ready to render service to even more customers.